Recently my dreams have been peppered with

pi

ñ

atas

. They are everywhere: in shop window displays, for purchase on Etsy, and as ideas for wedding activities and favors. People are making absolutely gigantic ones, and tiny pocket sized ones. You can find more classic styles, incredibly artistic sculptures, and How-To tutorials. DesignSponge has a DIY tutorial to make pi
ñ
ata-inspired party lanterns.
Comprised of inexpensive materials,

pi

ñ

atas

are an ephemeral piece of art. One moment it's there, and the next it's bashed to bits on the floor.
It is also a tradition dating back to the 14th century (as best I can tell). P

i

ñ

atas

can be traced to China, where they were filled with seeds in the hopes of a fertile agricultural season, and burned in celebration of the New Year. From there

pi

ñ

atas

made their way to Europe and onward, through the Spanish, to Latin America. It seems that the Mesoamericans also had similar traditions of their own, filling clay vessels with fruits and treats and breaking them at the foot of an idol as an offering. In fact, one of the coolest things about the tradition of

pi

ñ

atas

is that there seem to be so many similar traditions all over the world!
Breaking them is really the best part. It brings out the kid in all of us. Being blindfolded, swinging madly with a bat, the exclamations of the crowd, that satisfaction that comes with contact, and of course the delight of tiny treats cascading from the demolished carcass....
The Current

Pi

ñ

ata

Spectrum
The Classic Party

Pi

ñ

ata

:
Romeo Gilberto Osorio crafts

pi

ñ

atas

at his studio, Pinata Art, in San Francisco. I know I've passed by his storefront on Mission Street in the past, but next time I will definitely have to go inside. He sells both pre-made and custom

pi

ñ

atas

: you can find dogs, princesses, and even order up your own Michael Jackson! He's also designed theatre props and parade floats. NPR did a three minute piece on Osorio.
A quick search for

pi

ñ

atas

on Etsy revealed a highly saturated handmade

Pi

ñ

ata

market. Here are my favorites.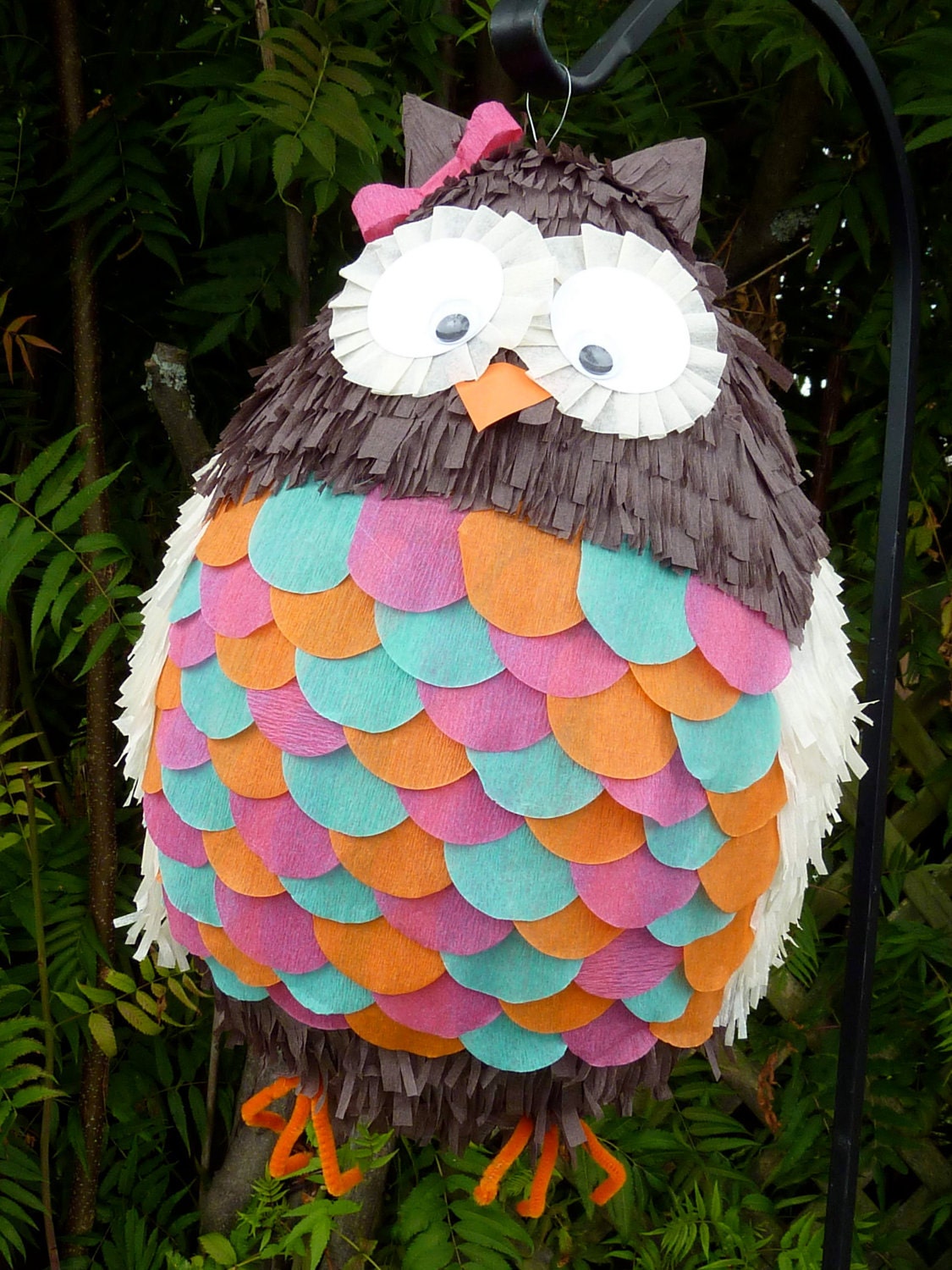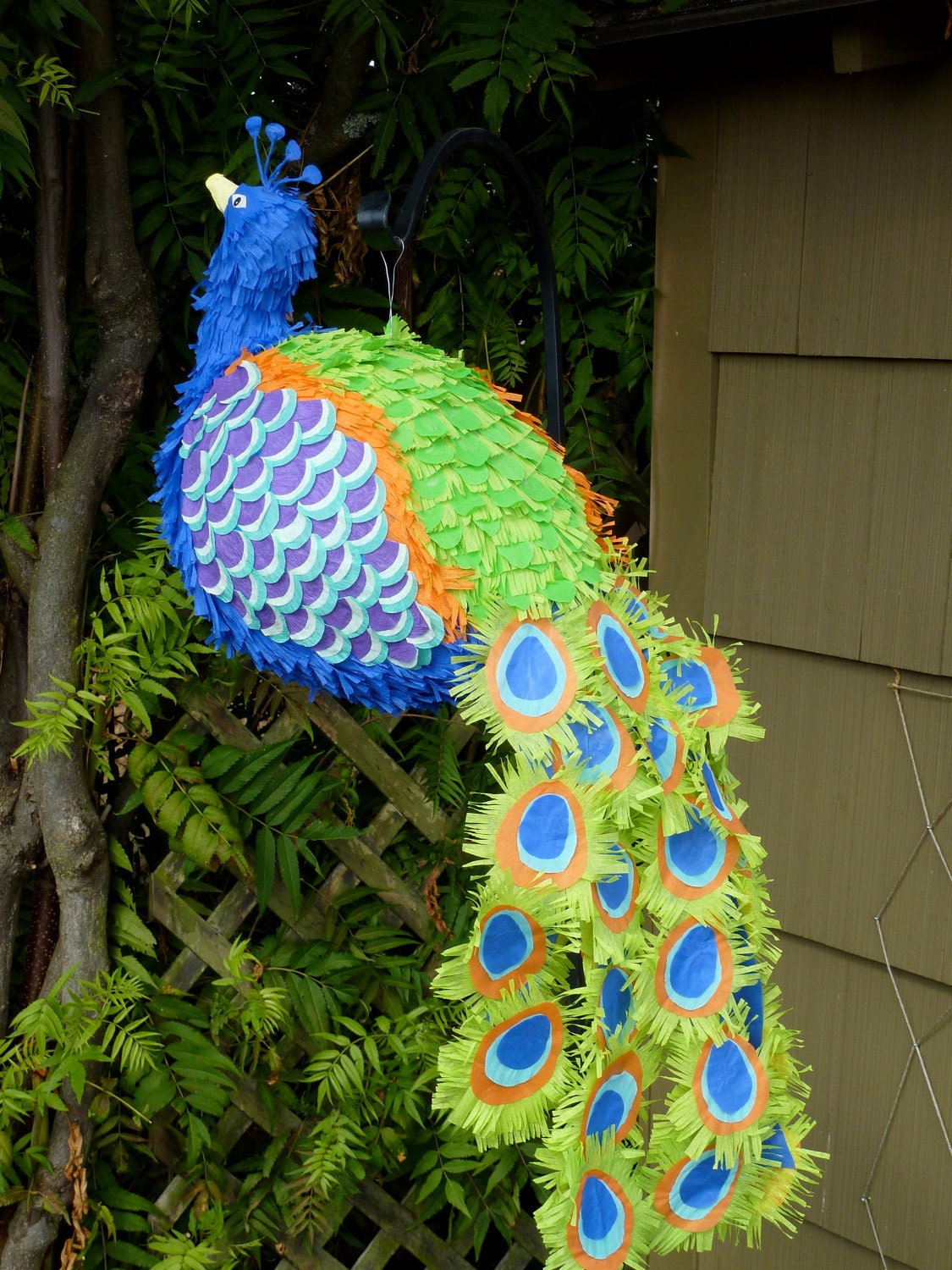 PinataQueen crafts beautifully detailed replications of Strawberry Shortcake and a box of Crayons, among other things: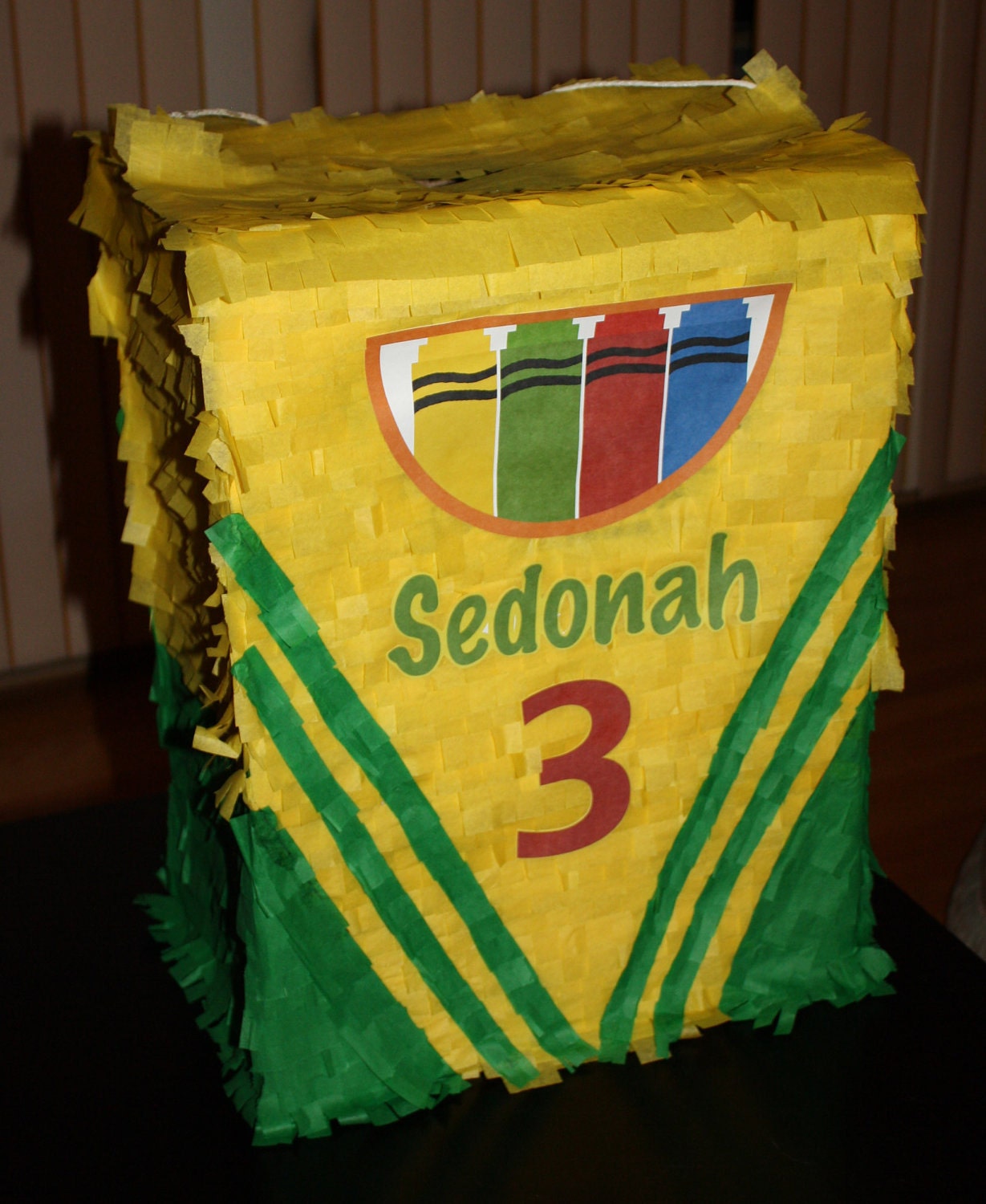 The

Pi

ñ

ata

as Art Inspiration and Decoration:
On the opposite end of the p

i

ñ

ata

style spectrum is Confettisystem, a duo who designs art installations inspired by confetti, p

i

ñ

atas

, fringes and more. These creations are so imaginative and so beyond a basic p

i

ñ

ata

. And the best part is: all we have to do is poke around some shops to find Confettisystem's inspirational pieces. Opening Ceremony had these incredible exotic bird heads mounted on their mannequin bodies. And J. Crew and Urban Outfitters have featured their work as well.
The Andy Warhol p

i

ñ

ata

was made by Jennifer Rubell for the Brooklyn Museum's Brooklyn Ball in 2010. There were a lot of whispers leading up to the Ball as to what she would put inside of it. The guests beat Andy up and were rewarded with "classic" American dessert treats such as the DingDong.
I saw a pair of bride and groom

pi

ñ

atas

that a friend had made of the couple for their fiesta-themed wedding on Green Wedding Shoes. Throw caution and tradition to the wind and bash the newly weds into oblivion!